Sometimes, it's hard to figure out how to stay creative.
Us creative folks easily say, "I make things, yay!"
But maintaining that vibe all the time seems like a job unto itself.
This list has been helpful to me over the years, and I hope it's of some use to you too.
Make lists
Carry a notebook everywhere
Try freewriting
Get away from the computer
Be otherworldly
Quit beating yourself up
Take breaks
Sing in the shower
Drink coffee/tea
Know your roots
Listen to new music
Be open
Surround yourself with creative people
Get feedback
Collaborate
Don't give up
Practice, practice, practice
Allow yourself to make mistakes
Go somewhere new
Watch foreign films
Count your blessings
Get lots of rest
Take risks
Break the rules
Do more of what makes you happy
Don't force it
Read a page of the dictionary
Create a framework
Stop trying to be someone else's perfect
Got an idea? Write it down
Clean your workspace
Have fun
Finish something
Save the image below to your computer and print it out. Post it up on your vision board. Put it in your notebook. Do what you can to incorporate it into your daily writing life. And I do mean daily.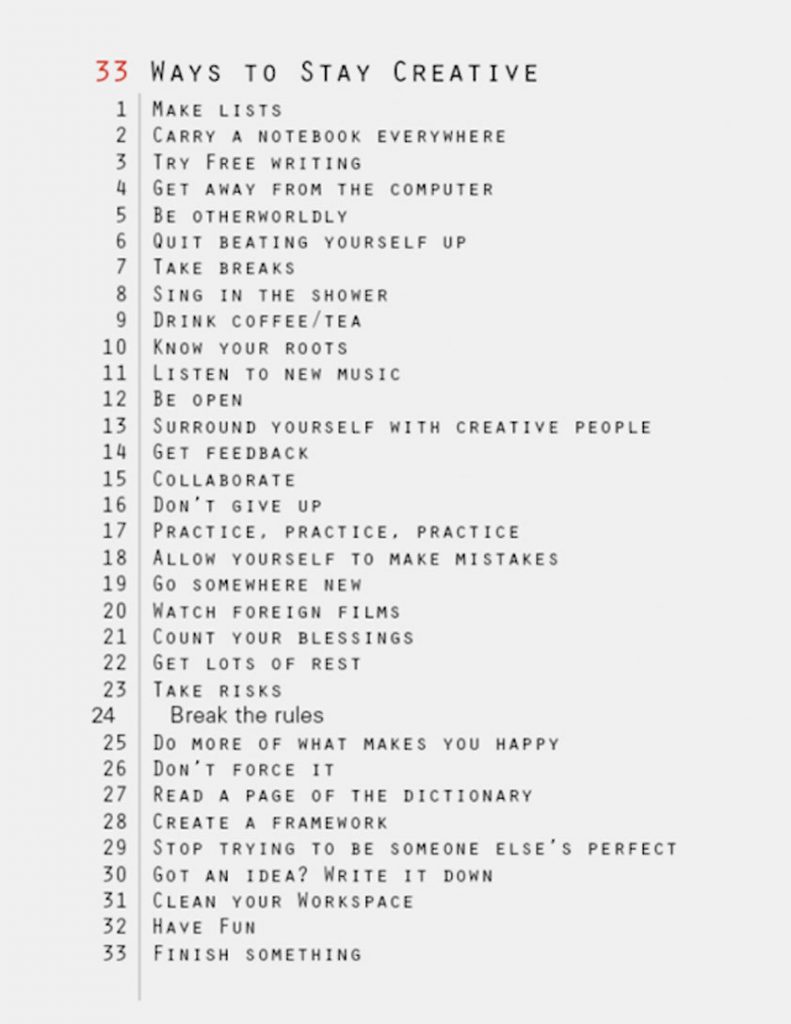 How do you stay creative?
Can you consume creative writing in 10 minutes or less?
subsCribe to raconteuse radio & Find out!
It's time to celebrate and uplift marginalized voices worldwide.

Join me – Guilliean Pacheco – on my journey to showcase emerging BIPOC writers and the people behind the scenes that let us do what we do too.

It's time to step into the spotlight.