You did everything right.
You opened your own business!
You have a fancy domain name!
You have social media handles that match your brand! 
But no one's knocking down doors to get to you.
Then you realize your website has nothing to offer your potential clients.
You're not collecting emails for a mailing list.
Your social media posts consist of videos of your cat or what you ate last night, and nothing about your offerings.
You're a restaurant but you don't have an updated copy of your menu, your contact information, ways to order online, or anything like that.
It's hard work to provide value to your customers, whether your business model is seeking new clients.
People like you and me live on building relationships.
Is your website doing that right NOW?
It's important to establish a human connection with your clients.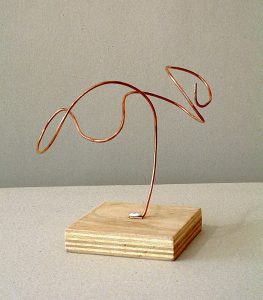 Did You Know?
Content marketing brings in 3X as many leads as traditional marketing and costs 62% less.
Small businesses that use content marketing get 126% more leads.
61% of online purchases arise from a customer reading a blog.
Companies that publish 16+ blog posts per month get 3.5X more traffic than those that post four or fewer posts per month.
Maybe you're the only underwater welder in your hometown, or so you think.
If you're filling the niche, people will come to you because they have no other choice.
It's not.
It's in your best interest to show the tips and tricks of underwater welding, share fun stories about specific clients, and relate to them in some way that shows those clients WHY you're the only game in town.
Let me help you by expanding on your current content strategy.
I can build on anything you already have established. I'll match your vibe from the top down. 
Don't have a content strategy in place?
Perfect!
Let me help you build something from the ground up. I can help you zero in on what's important to you and how to bring it to the surface for your clients.
Maybe it's regular blog posts to build awareness for your topic.
Perhaps it's offering your clients a checklist or template as a lead magnet.
Do you need someone to write a product guide?
Let me be your writer!
A content strategy should cover everything from brand and tone to how you will promote your content and how to reuse it for social media posts. 
Not every strategy out there is suitable for you.
It's overwhelming to think about what others have done and how you can apply it to yourself. 
Let me cut through the noise and shed light on what to focus on for your specific brand and how to apply it to your satisfaction.
Ready to start?
Let's connect!
I'm here to help you on your creative journey. So ask me anything.
You can connect with me on Discord during the week, email me directly, or book your FREE 15-minute consultation.
I promise to respond within 24 hours.
If you're so inclined, I invite you to subscribe to my mailing list for downloadable writing resources and weekly emails from me about the writing life.
Select from the options below: