When we think of art, when we think of writing, propaganda probably isn't at the top of your list of definitions.
George Orwell wrote:
"But every writer, especially every novelist, has a 'message,' whether he admits it or not, and the minutest details of his work are influenced by it.

All art is propaganda."
With that argument, you have a responsibility as an emerging writer to tell YOUR story.
How is that possible? Why should I believe you? is probably what you're asking yourself.
My goal in life is to shape the next generation of writers. I don't care if you're eight or 80. To me, everyone has a story bubbling at the surface. Maybe you're like me and you require the formality and safe space of a classroom to get your thoughts in order before you commit them to the page.
Isn't it time you studied your craft with the passion and gusto that you tackle everything else in your life?
Anyone can write. If my 20+ years of schooling has taught me anything, it's that no matter what level you're at with your writing, you can always get better. This course is ideal for beginners, intermediate, and advanced writers. Fiction, memoir, short stories, bloggers, copywriters… if you want to write, this course is for you.
It's designed to cut through the noise and help you focus on what's critical to your development as a creative writer.
Take the time to improve yourself! You deserve it more than anyone!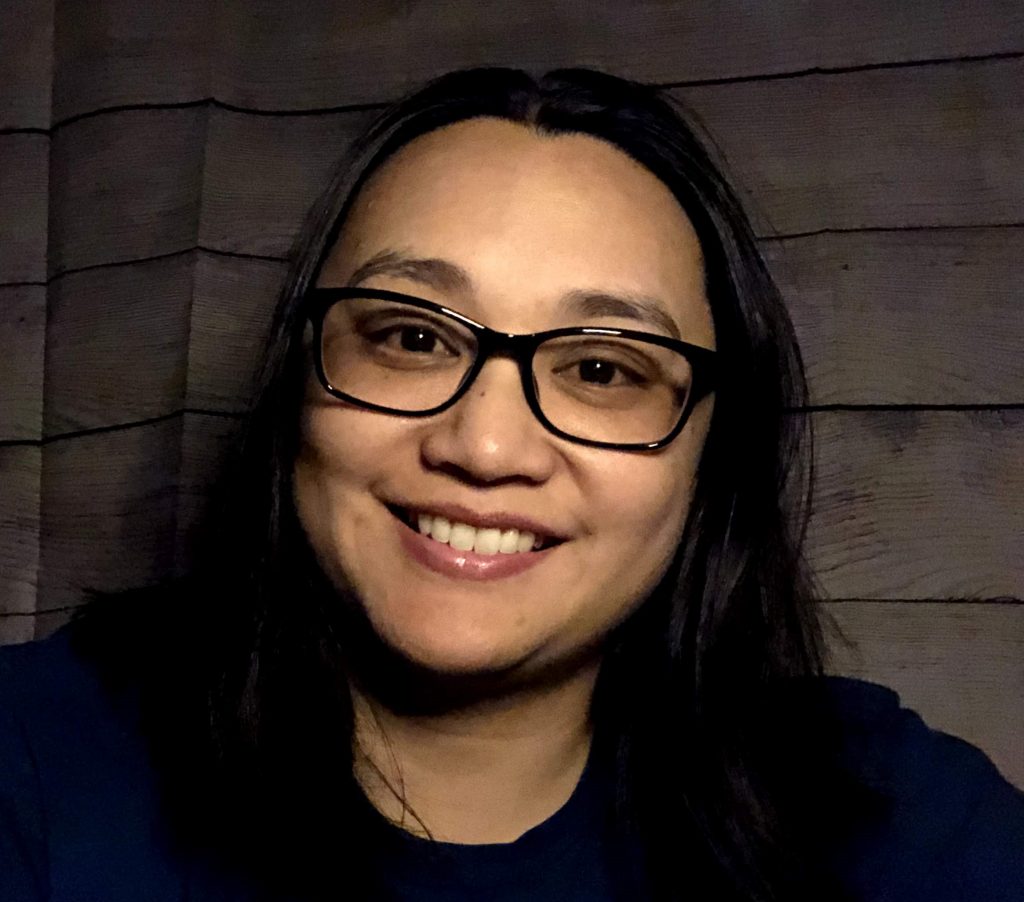 But, I bet you're wondering who's speaking to you right now. Hello there! My name's Guilliean (hard G) Pacheco. I'm a working writer of color with an MFA in Writing from the University of San Francisco with an emphasis on short fiction.
I dabble in a little bit of everything: poetry, blogging, web design and hosting, photography, podcasting, and teaching this course! I fancy myself a multipotentialite because I can do everything…. and I plan to! I refuse to let anyone tell me otherwise.
I'm determined to help you get results because I was in your shoes at one point. I was at a crossroads in my professional life, wondering if I should even try, where I should go if I do, whom do I talk to. With this course, you get a built-in network of passionate writers who want to see you succeed, and we're all working towards our individual goals.
By the end of the course, you will have a manuscript in your chosen genre, ready to be sent out to agents and/or publishers.
I'm scared out of my mind!
Trust me when I say that you don't have to be! I've tailored the course for writers of all levels. To get the most from the course, I recommend you devote at least a few hours a week. It's an eleven-unit course devoted to topics such as:
Build and Consequence
Characterization
Dialogue
Epiphanies
Happy Endings
Imagery
Micro-tensions
Point of View
Showing vs. Telling
Story Structure
Style
FAQ
I'm ready to sign up! As long as you're a member of the Guest List, you'll get an exclusive invite to join the class when it launches.
What material should I be expecting? I'll be providing replayable slideshows, supplemental reading, practice material, and a social component where you can interact with other students.
Supplemental material? Is there homework? Not in the traditional sense, no. I want you to practice what you're learning and incorporate it into your manuscript. Practice makes perfect!
I'm not tech-savvy AT ALL; can I still sign up for your class? Absolutely! You can view classes on any internet-enabled device, on any modern browser. I utilize the G suite set of tools for your use.
What happens when I'm done? You have access to the course for 1 full year after purchase. You can always go back and review anything, or ask questions about the material within your purchase year.
Can I download the videos? No. You can stream them as many times as you'd like within your purchase year and make notes as needed.
All right, so how much does it cost? I'm testing the cost of the course and trying to strike the proper balance. I promise to announce the value here on this page as well as when the course launches.
I don't think this course is for me; I want a refund. I sympathize with your situation but no refunds are provided once you've purchased the course. Please refer to the Terms of Use for the refund policy.