This week's visual prompt is a picture I took of Duffy, Mickey Mouse's bear, climbing the lamp on my desk. I used it as a featured image on my Ko-Fi and thought it was suitable for a prompt too.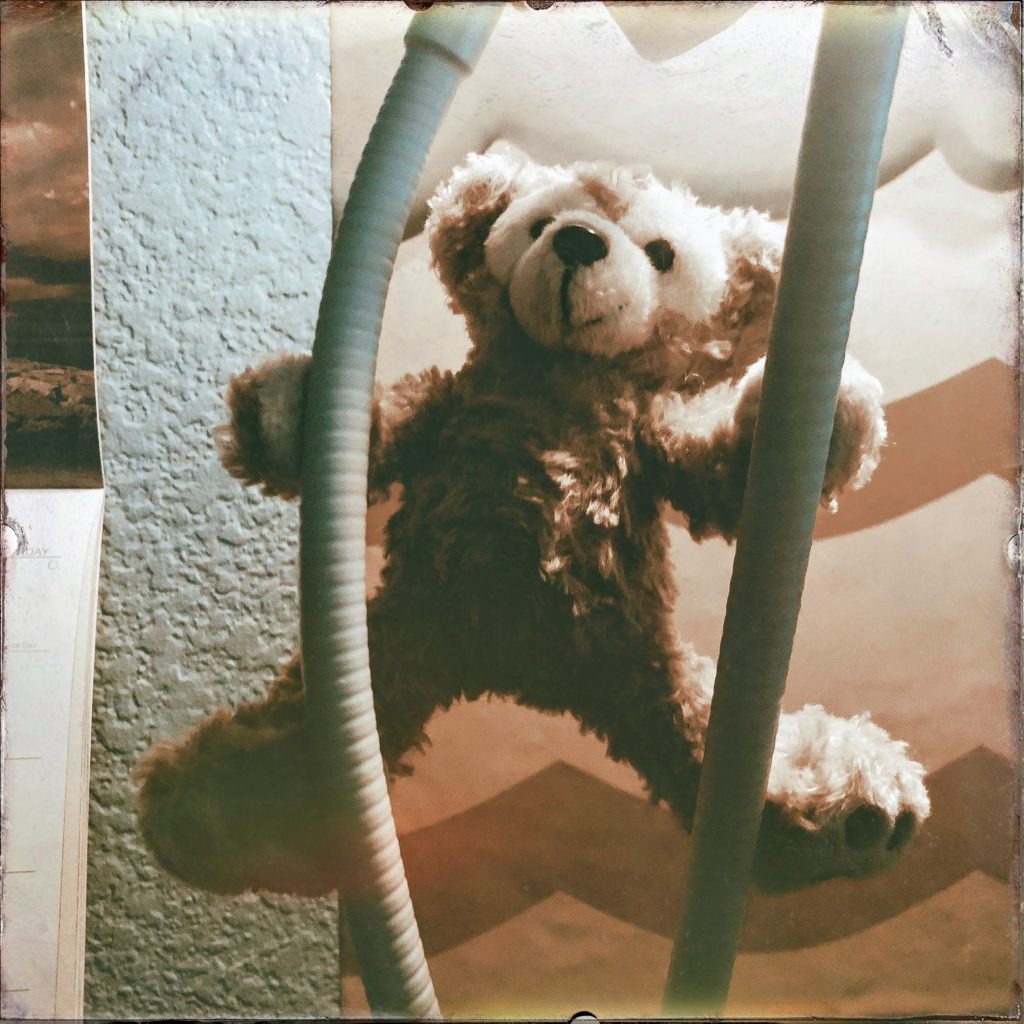 Write a story about Duffy and why he's climbing the lamp.
Where is he going?
Where did he come from?
Is Duffy his real name?
I leave the cleverness to you.
Let me know in the comments if you used the prompt and in what capacity.
Can you consume creative writing in 10 minutes or less?
subsCribe to raconteuse radio & Find out!
It's time to celebrate and uplift marginalized voices worldwide.

Join me – Guilliean Pacheco – on my journey to showcase emerging BIPOC writers and the people behind the scenes that let us do what we do too.

It's time to step into the spotlight.