We were given a few pages from The Secret Miracle: The Novelist's Handbook by Daniel Alarcón as an assignment in a grad school workshop, and this was my reaction to what we read.
I wish I had a bolt of lightning strike me as I read each author's advice for writing a novel, but they were all solid.
Some I skimmed over because what they were saying I already kind of knew and saw as the writing on the wall when it comes to writing in general, others were a hat tip of reassurance that it's okay to have bad days and to keep persevering.
I think making 'mistakes' is an essential part of the creative process and therefore of becoming and being a writer.

Alexsandar Hemon
Out of all the advice in this piece, this is the one I would absolutely give to my younger self.
I was so bent on perfectionism as a child that I had a hard time simply enjoying the process.
I was born to write, and I wish I had told younger me to chill out and heed that, first and foremost.
It amuses me that Roddy Doyle and Daniel Handler both said to write 1 novel and never, ever show it to anyone or attempt to get it published. I've heard that as well.
I think it frees the mind to write something better if you empty your inkwell.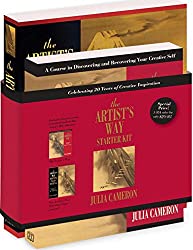 The Morning Pages from Julia Cameron's Artist's Way program were an incredibly useful tool for me when I was deciding to take my writing more seriously.
Deleting the detritus from the corners of my brain so that my writing was as sharp as could be to in order to produce quality work is something I should probably take up again.
It's been over a year since I've done Morning Pages. I've since taken them up again and I do feel an emotional weight being lifted from my shoulders already.
I should have used a nom de plume. That is the only thing I regret now.

Haruki Murakami
The most heartbreaking quote of them all, and the one that made me stop and question myself. I have struggled with the idea of being published under my name or having a nom de plume myself, due to the ethnic connotations of my name.
It's MY name. My very Filipino mother created it in tribute to my maternal and paternal grandfathers: Guillermo and Antonio. She also made up my middle name (Marieta) in tribute to my grandmothers: Margaret, Purificación, Emilia, Teresa, and Asuncion.
I'm proud of my name and its heritage. To deny it for the sake of my art would be to deny who I am. I've internalized a lot of shit about my ethnic heritage over the years but this is something I will not back down on. I'm amped that my artistic legacy will be under the banner of my name.
It saddens me greatly that Mr. Murakami had doubts about wanting to hide his genius behind another name and have his work be connected to that name and divorce himself from his art like that.
But I don't fault him either because I get it. I understand completely. I think only people with heavily ethnic names in this international world we live in would understand. That makes me feel connected to him as well, which is a cool feeling. I should write him a letter and tell him that.
Can you consume creative writing in 10 minutes or less?
subsCribe to raconteuse radio & Find out!
It's time to celebrate and uplift marginalized voices worldwide.

Join me – Guilliean Pacheco – on my journey to showcase emerging BIPOC writers and the people behind the scenes that let us do what we do too.

It's time to step into the spotlight.