Today's prompt is this poem that has been making the rounds on the Internet for ages.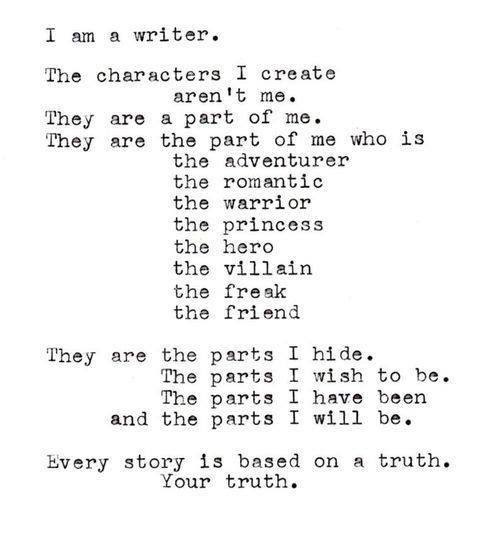 Text below:
I am a writer.
The characters I create aren't me.
They are a part of me.
They are the part of me who is
the adventurer
the romantic
the warrior
the princess
the hero
the villain
the freak
the friend
They are the parts I hide.
The parts I wish to be.
The parts I have been
And the parts that I will be.
Every story is based on a truth.
Your truth.
Do you agree or disagree? Write something long-form, maybe a flash fiction in character from your work-in-progress, whatever suits you.

Join the guest list.